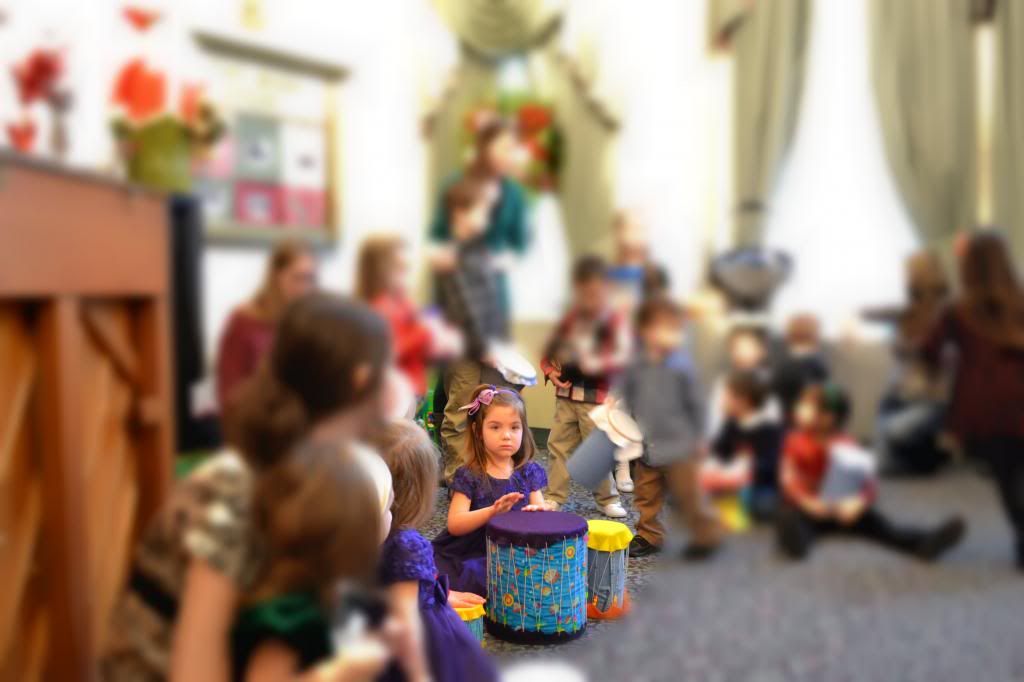 ...for snuggle time with my two precious girls. Each moment with them is precious, and this feels especially true after the tragedy this week. Lord, although I normally don't ask anything of you during this time, I do ask that you would touch those affected and bring them peace in the midst of this horrible storm. I pray that despite being devastated and brokenhearted that they would turn to You. I pray that they would know that their sweet little ones are rejoicing now to be with You even though no one here was ready to say goodbye.
...for those in public service who keep us safe and who put themselves in danger to protect us.
...for chubby baby smiles.
...for the prospect of having some time with friends this week.
...for Ana's adorable creativity. Somehow she turns sensory play into dramatic play every time. I don't even mind my landing being decorated as a fancy Christmas stage. Even the tree was decorated with ribbon and fanciness.
...for thirty great years of this life as of today. They would all mean nothing without you Lord. You make every moment worthwhile.
...for the chance to sing for Your glory tonight.
...for a super success on the craft project I made for a friend this week. (Readers, I'll share it with you after Christmas).
...for the hope of eternity with You. It's amazing that I will get to spend forever and ever giving You the glory You deserve.
...for the hardest working husband ever. I'm truly blessed to have such an amazingly dedicated man. It's amazing that this weekend we will celebrate seven amazing years of marriage.
...for many new students to share my love of music with starting next month!
...for a plate of homemade cookies.
...for family, friends, and community.
..for the gift of faith, and for the gift of Your Son sent as a baby.
Longing for a Savior
A hopeless world would wait
Sin demanded justice
A price we could not pay
But God displayed his mercy
The greatest gift of love
When we could not reach heaven
Heaven Came to us
From Shout Praises K

ids
Reader, What Are You T

hankful

for Today?